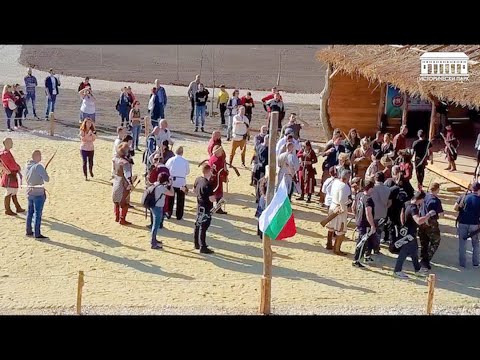 From September 25 to 26, 2021, the International Traditional Archery Tournament "Historical Park" 2021, will be held in the territory of the Historical Park, village of Neofit Rilski, near Varna, Bulgaria.
More than two hundred archers from Bulgaria, Turkey, Romania, Moldova, Ukraine, Belarus, etc. are expected to participate in the tournament and compete against each other, using different types of bows from the Antiquity and the Middle Ages.
Some of the world's leading archers and traditional shooting specialists are invited and will be attending as official guests of the tournament.
The grand prize of the tournament will be provided by the host and organizer of the event, the "Historical Park" and will aim to appropriately reward the dedication and skills of the best shooters and reenactors of this ancient and magnificent art.
We are waiting for thousands of guests: lovers of the history and culture of their ancestors, from Bulgaria and the whole civilized world, to be with us and enjoy the ancient art and the talent of archers .
All fans of traditional shooting are welcome. Welcome and let us TOGETHER revive for Bulgaria another beautiful part of its ancient history and culture!